Name: Mairwen Lucasta
Age: 16
Gender: female
Rank: Apprentice
Summary: Mairwen was born the beloved 4th child and only daughter of a wealthy pureblood merchant and his mate on June 12th 1997 in Nord-Trondelag ,Norway. As the baby and only girl of the family Mairwen was very spoiled and sheltered throughout her childhood up until her first shift  the day of her 13th birthday while her family was out  . One moment she was sneaking a piece of her mother's apple cake the next she was writhing on the ground  a neighbor heard her screams and thought she was being attacked when she rushed over and saw Mairwen shifting she panicked and ran to alert the sheriff.  By the time the sheriff reacted and dispatched a force to kill her convinced she was a demon Mairwen had already shifted completely and her family trying to escape when the force arrived. Although they fought fiercely to protect her they were overwhelmed  and slaughtered , horrified and grief stricken Mairwen  fled into the woods the last thing she saw was that of her once happy childhood home was it going up in flames. She wandered around for a long time not staying in one place for fear someone would discover her and kill her also having no idea how to care for herself she often went hungry and was very weak. When winter came that year she almost surely would've have died if not for the mercy of a certain pack who took pity on the poor child.
Mairwen has long dark brown hair that tends to curl at the ends and light blue/grey eyes, she is very small standing at only 4'11 in human form and weighing only about 109-110 Lbs. but don't let her size lead you to underestimate her. In her wolf form she has dark brown fur with light brown mixed  and her eye color changes to brown, she is very lean in this form also which allows her to move swiftly and fit through tight spaces. While innately friendly she is an odd little pup making it uncomfortable to be around her even some members of her own pack are disturbed by her.
Pack: Braveheart
Joining Keys:"We should never try to deny the beast, Success without integrity is failure"
Human Photo: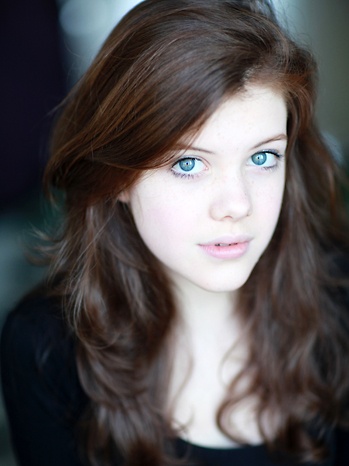 Wolf Photo: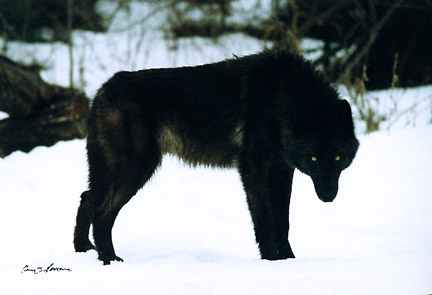 Example Post: Mairwen's stomach rumbled as she exited the cab and skipped out onto the broken concrete of Madison City Square she stopped suddenly when she realized she had forgotten her bag that kept her yummy treats in the cab now she had no treats to eat while she was in the smelly noisy city and didn't have time to buy more she had been sent on an urgent retrieval mission to find a bunch of herbs and plants with funny names for the healers. Patting the pocket that held the herb money maybe the healers wouldn't miss a few dollars right after all if she dropped dead from malnutrition she wouldn't be able to get the herbs at all right, but she was under strict instructions to buy supplies and only supplies under threat of no treats for a week. "Watch where ya standin' dumb brat" a rude human snapped almost knocking her over with more humans pushing past her without so much as an "Excuse me" she huffed and moved out the way once she reached her destination if she wanted to she could teach those rude peoples a lesson or two, but leder said people eating was  big no plus the really rude ones would probably be more tummy hurt than yummy belly full.


Last edited by Mairwen on Tue Jul 30, 2013 1:14 pm; edited 5 times in total