Name:
Zelda Carmit
Age:
150 years but looks like 25
Gender:
Female
Requested Rank:
Warrior
Pack:
Eternal Darkness
Human Photo: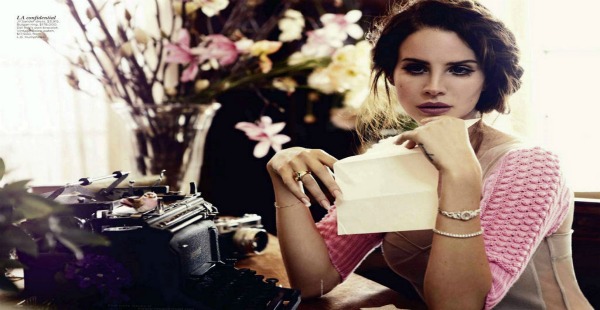 Wolf Photo:
Joining Keys:
Joining keys have been removed for the fair joining of others in the future. ~VITANI WAS HERE!
Summary:
Zelda. When you hear this name you better run. Vindictive she is always ready to take whatever is her's. She would never give up, even if this is a quality it can be also a defect.
Medium height, slim and beautiful. A unique women that knows how to make her presence known. The light in the darkest sides. The sea of the undiscovered secrets. But can someone be perfect? No... and Zelda it's one of those persons who can hide the past so good that no one dares to look for it. Light green eyes, which can lie pretty good.
Her wolf, Estelle, has a unique combination of black and white on her fur. The same green eyes which helps to recognize her easily. 10 feet tall, Estelle it's pretty different. Always calm and peacefully, tries to avoid problems and not to solve everything with violence. A lovely wolf, with a big heart tries always to lead Zelda in the good direction.
25 march 1863, in a small town, Zelda came on this world. Her mother and her father were great betas. When she finally grew up she stated to be a rebel girl. After 18 years everyone in the pack thought she is a problem. But she just tried to be seen,to be listened, to be someone.
Her parents didn't even tried to talk with her, to make her feel loved, to make her feel she belongs somewhere, so they decided to kick her out of the pack.
So with a broken heart, she had to leave the town and never come back again.
After a few years she finally found peace in a lovely little town where she worked, had friends, things that made her feel normal. Not long after that she found a pack, a lovely big ''family'' which decide she deserves a place there. She became soon the guardian.
A terrible thing happened to the Alphess of the pack and she was the blamed one. Why? Well she is still asking her self too.
Was that fair? No, but what she could do? What she could say? So she just left her new family and tried to have a normal life. But there was nothing normal in her life.....
Example Post:
Night! Dark! The moon was in the same place like every normal night. But was that a normal day?
Zelda's heels clicked against the city streets. She passed the park and the mall ,which at that time was closed. Finally she arrived to a bridge. Darkness everywhere, that what she saw. She stopped. No sounds, just her breaths were now the noise in that place. ''We better go, I don't think he s going to come anyway'' Estelle whispered with a a worried voice. Zelda rolled her eyes and waited patient.
After about, ten minutes, a handsome man could be seen. His dark blue eyes shined as he smirked. ''Zelda! Sorry if I'm late I had....'' Zelda put a hand in front of his face,  she wasn't interested about his life. ''You know why I'm here. Just tell me what you have to tell me and lets end this annoying thing, where I have to pretend Im nice and stuffs like that'' she said in a nonchalant way.
The male seamed pretty nervous but then he continued ''You have ten days to leave this town. You have to pretend nothing ever happened. From this moment, you don't know me, or anyone else from your old pack. All the secrets that  have been entrusted to you, you have to forgot  them all. This....or you....die'' his voice hadn't something special but Zelda could tell that he is a little sorry. She was a great Guardian, and now, she was kicked out unjustly. But if that was her destiny then she was going to accept it. ''Okay. Goodbye'' A short answer was enough, there was nothing to say anymore. Gently she turned around a walked away without looking back. Now the only sound that could be heard were her heels clicking.


Last edited by Zelda on Sat Nov 09, 2013 4:40 am; edited 1 time in total